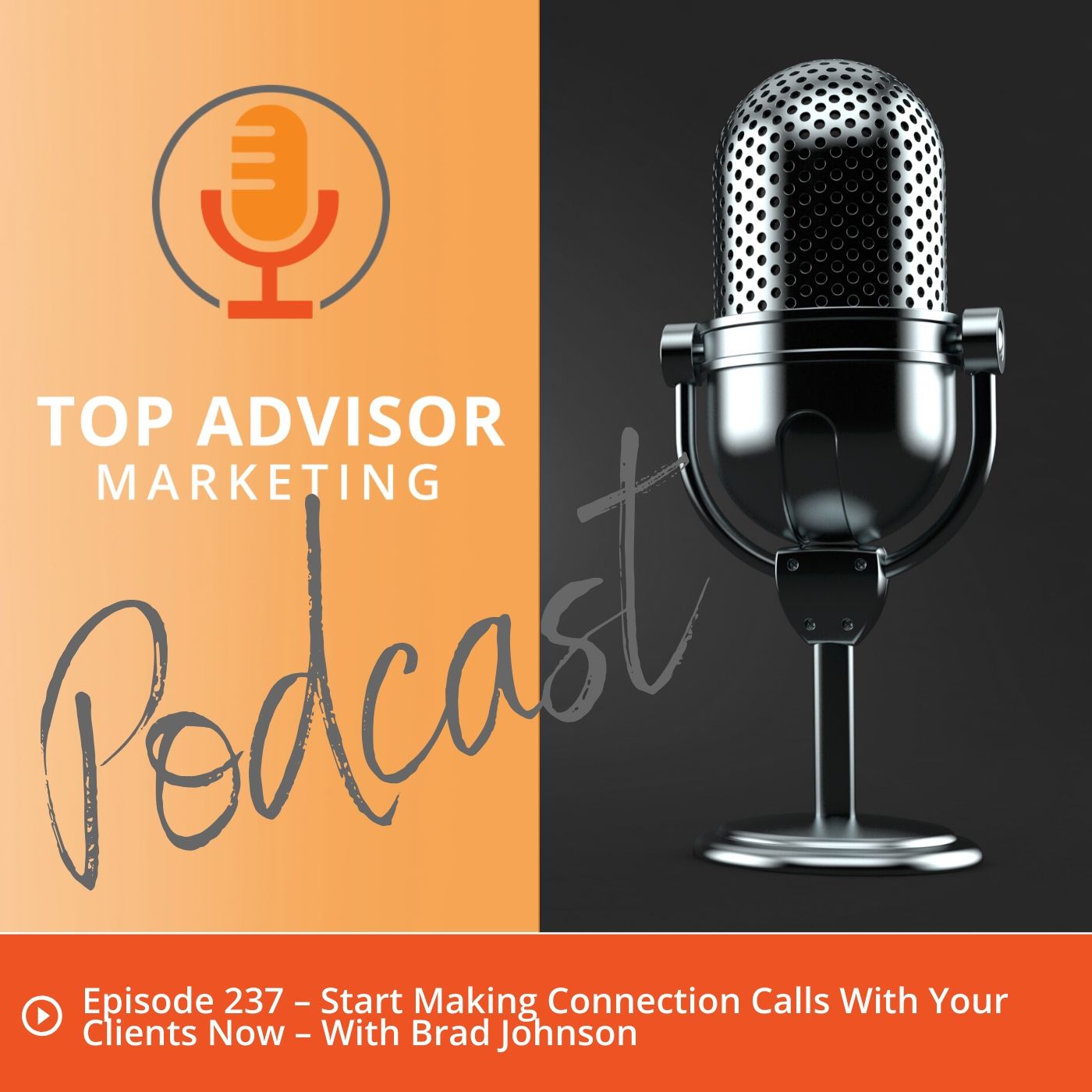 People are desperate for connection right now. What are you doing to show your clients that you're there for them?
In this episode, Matt speaks with Brad Johnson, VP of advisor development at Advisors Excel and host of The Elite Advisor Blueprint podcast. Brad walks you through a much-needed and effective marketing strategy right now that only requires financial advisors to have a telephone and a work ethic.
In this episode, you will learn:  
About the best marketing tactics that Brad has seen advisors do

Why marketing is a combination of science and art

What people are really looking for when they attend seminars

The purpose of making connection calls during isolation –– and how they're different from sales calls

How to ask for referrals through connection calls

And more!
Tune in now and learn how to start making connection calls today!
Resources:  Top Advisor Marketing | Brad Johnson | The Virtual Advisor Series | The Elite Advisor Blueprint Podcast | Virtual Advisor Episode With Pat Quinn | The Virtual Advisor Series™ Facebook Group | Brad Johnson on LinkedIn