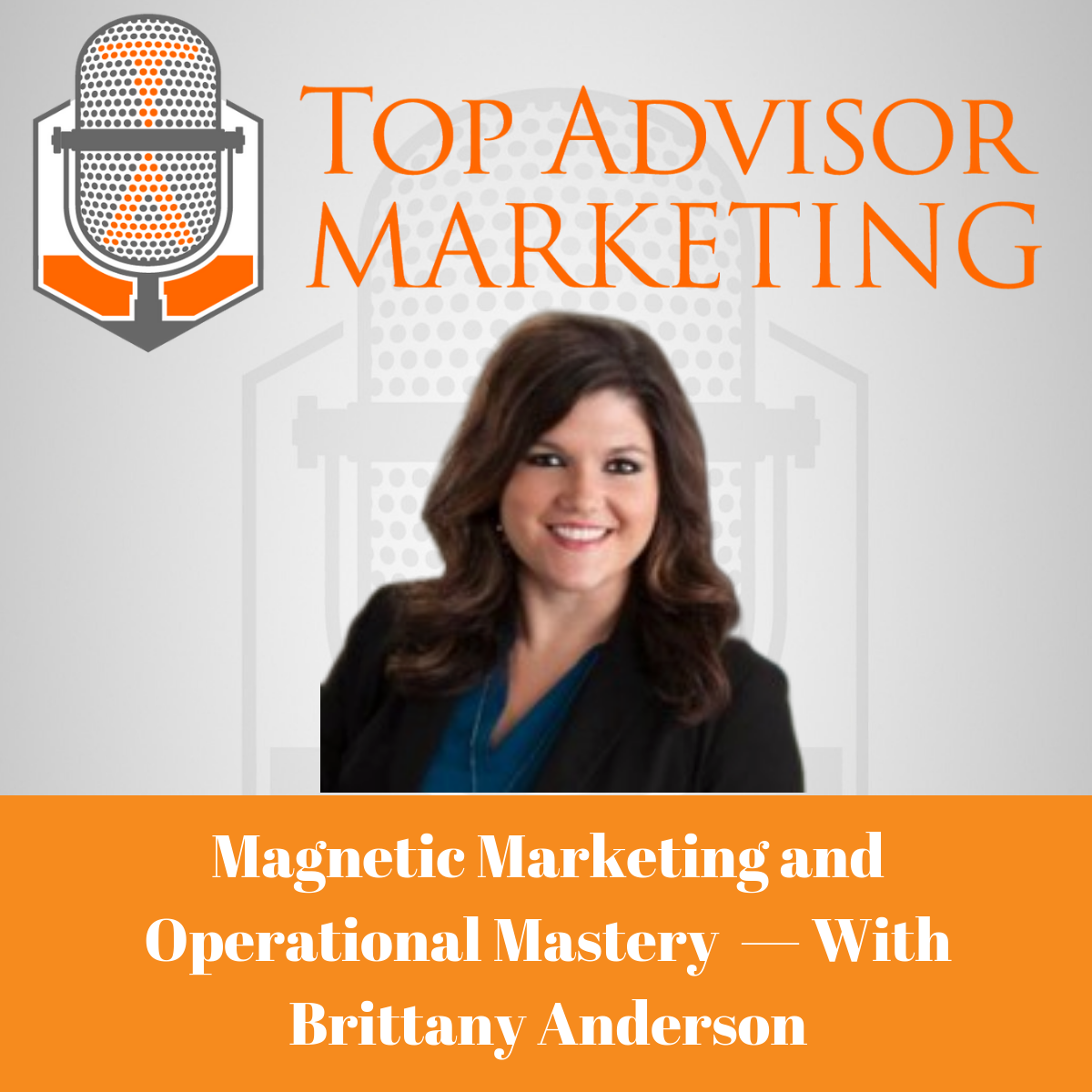 Things come full circle today as Matt Halloran chats with Brittany Anderson of Sweet Financial Services, a firm he once coached.
Brittany is COO and co-founder of the Ultimate Advisor Coaching Program and Dare to Dream Enterprises as well as a speaker and co-author of two books, "Dare to Dream: Design the Retirement You Can't Wait to Wake Up To" and "Imagine. Act. Inspire: A Daily Journal."
In this episode, you will learn:
Why mindset matters

What a reticular activating system is

How to make it less about you and more about the client

Why systems equal freedom

The difference between efficient and effective

And more!
Tune in to learn how a reticular activating system can set you up for success!
Resources:  Top Advisor Marketing | Brittany Anderson | Ultimate Advisor Coaching | Ultimate Advisor Podcast | Dare to Dream Enterprises | 
Brought to you by: Iris.xyz