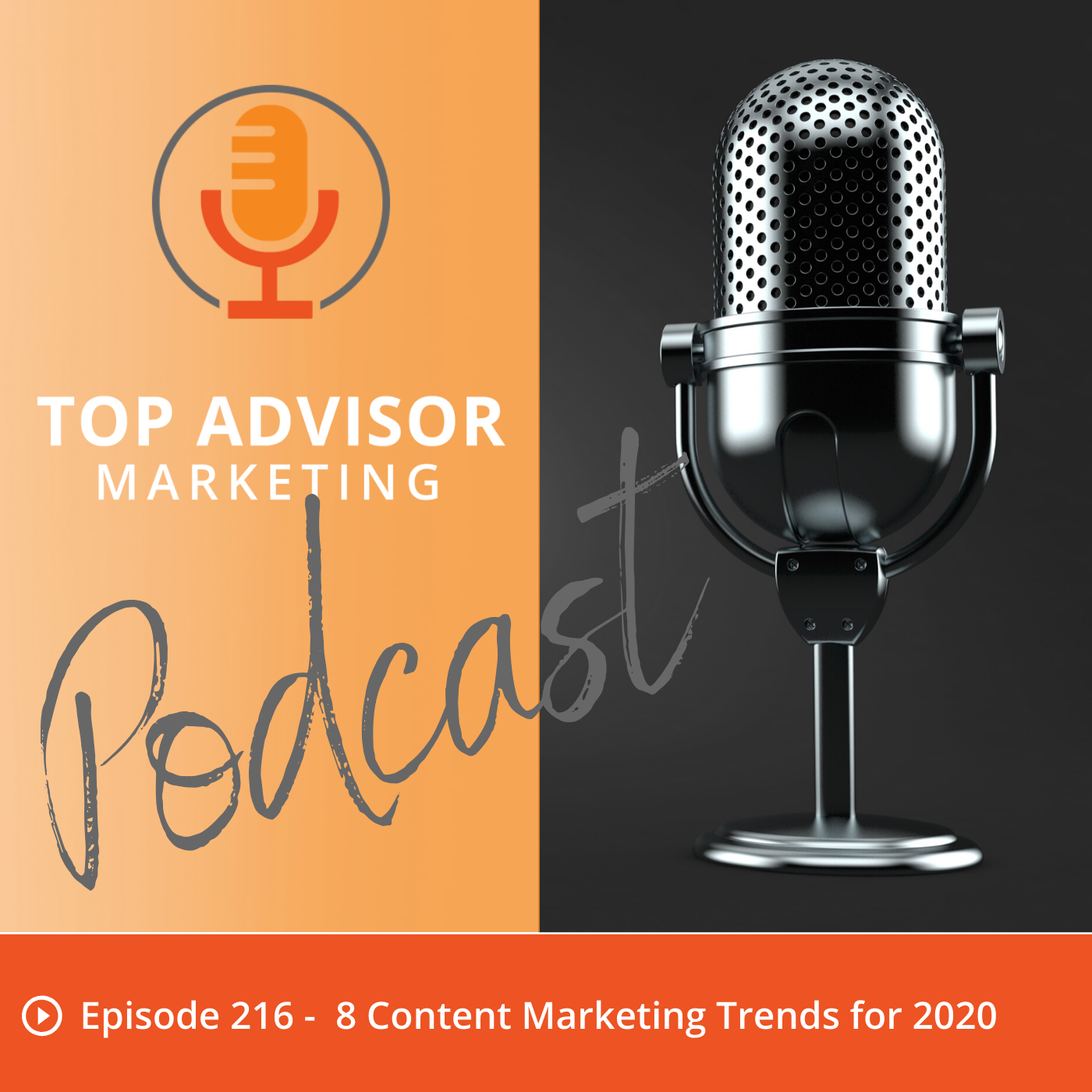 One of the most powerful tools in marketing is great content. Content marketing is a crucial component of any successful marketing plan - or at least, it should be -  and having a solid content marketing strategy in place will benefit your overarching marketing goals.
Content marketing in a nutshell? Try to be as valuable as you can be. 
In this episode, you will learn:
Elements to consider when developing your content marketing strategy

The value of knowing your audience

How to come up with great content

The importance of personalizing content

And more!
Tune in now and learn how you can spice up your content marketing strategies for 2020.
Resources:  Top Advisor Marketing 
Brought to you by: Iris.xyz