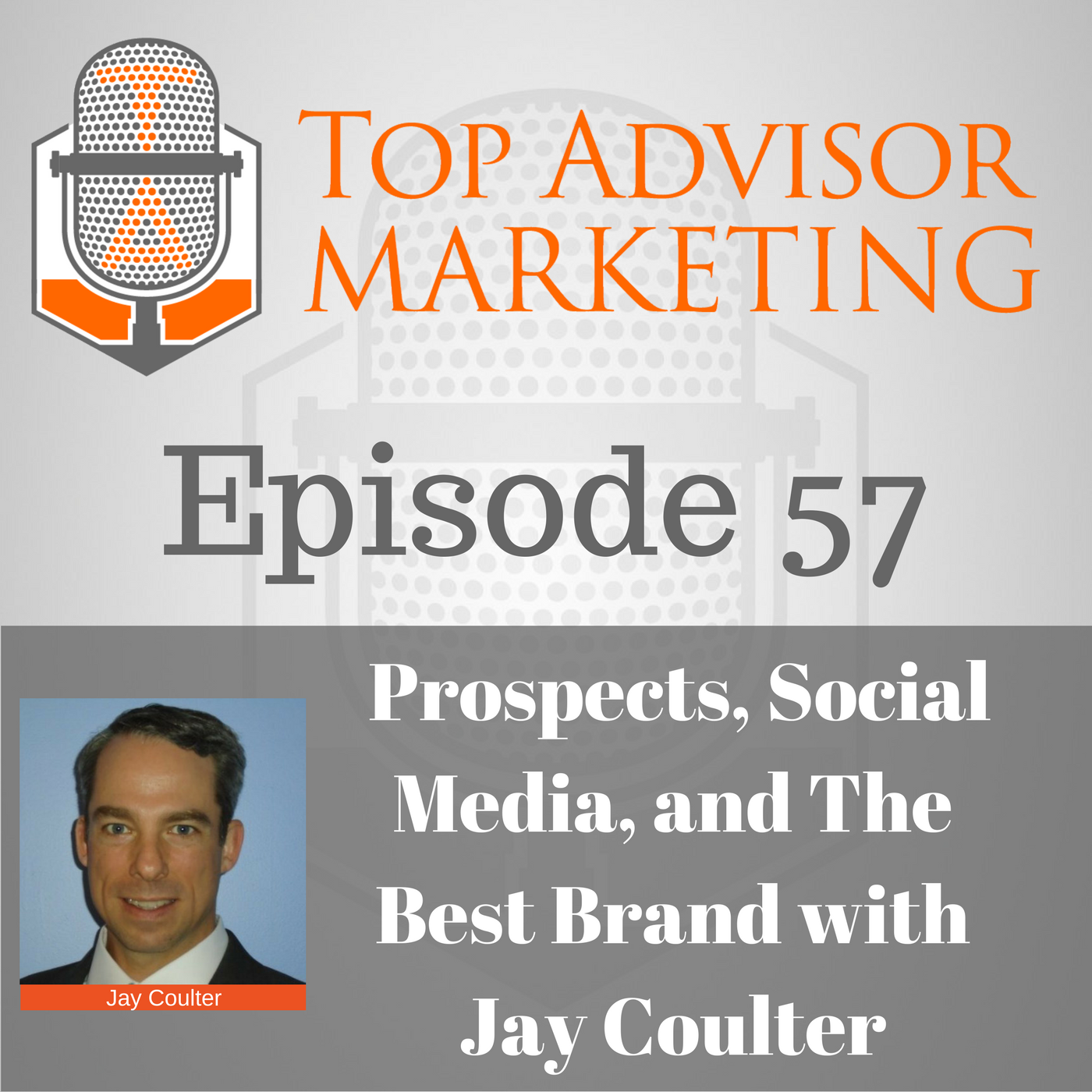 Have you ever questioned the value of social media in your business? Or used the excuse that your prospects don't use social or that you don't know what to say? Everyday people are filled with doubts about the value of their work, and in the financial advisor world, every dolar you spend on marketing you need to bring in 5 more in revenue. 
Joining Kirk and Ray is brand and social media specialist Jay Coulter. Jay has over 20 years in the financial industry, and currently works for R.C. Whatley & Company and Pinger Systems. In addition to a full career and long list of credientials, Jay is the host of his own podcast, The Resiliant Advisor. 
Today, Jay, Kirk and Matt dive into the value the social media as a tool for social advisors. Jay has expenerience building brands that have over 200,000 social media followers, along with developing systems to help every day advisors become their own social media gurus. 
If you're still on the fence about social media, or have decided to dive in but don't know where to turn next, listen in to this episode and begin to take your social media marketing to the next level!
LINKS: JAY COULTER | The RESILIENT ADVISOR | PINGER SYSTEMS