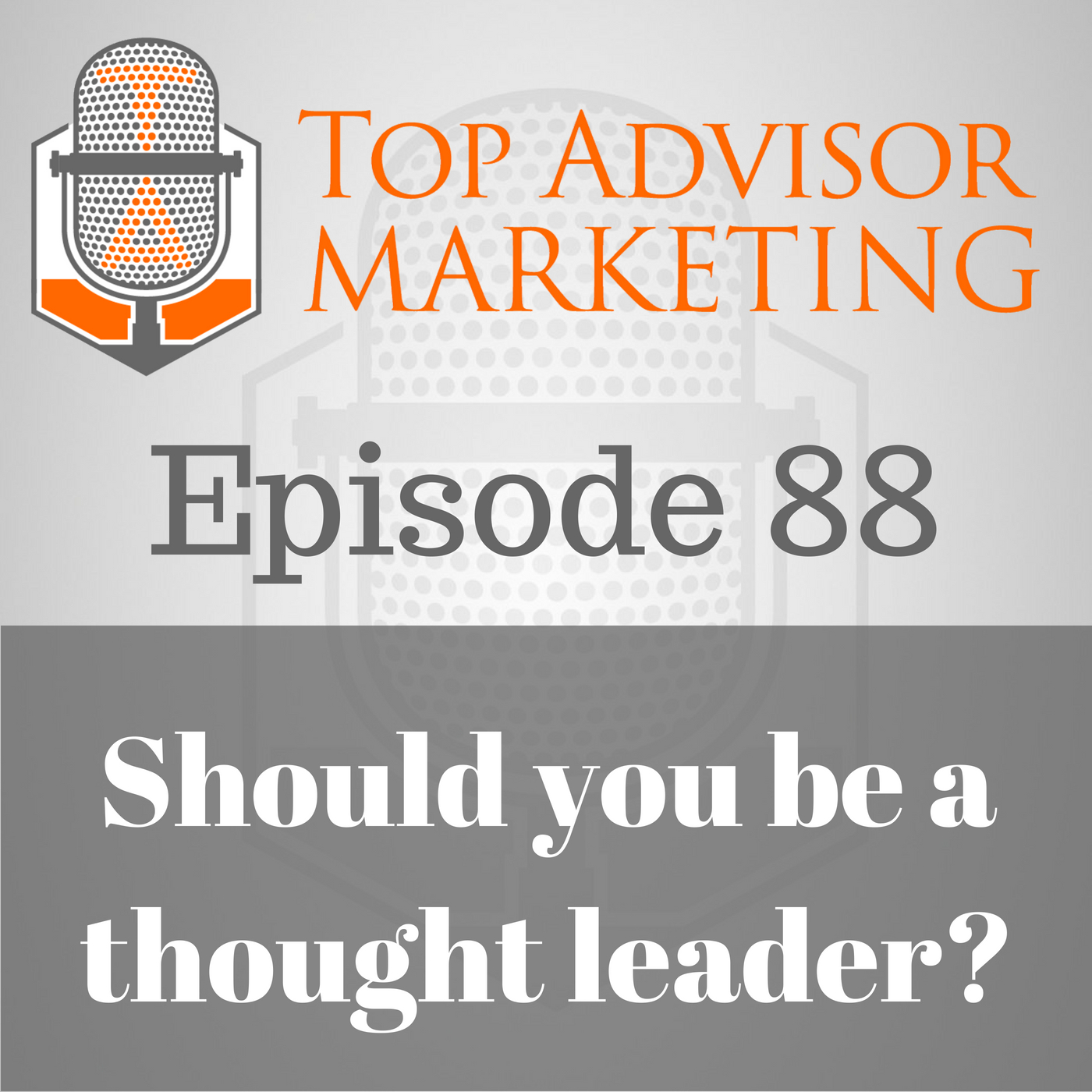 How often do you encounter the word "thought leader" in your daily consumption of content? As you might have guessed, it is a truism that thought leaders tend to be the most successful individuals or firms in their respective fields. However, thought leadership can be so much more than that. Today, Kirk and Matt discuss whether you have what it takes to become a thought leader. At Top Advisor Marketing, being a thought leader goes beyond the basic definition. It's not a pedigree. It's not about where you went to school. Thought leadership is about providing the best and deepest answers to your clients' biggest questions in the format they prefer. If you're ready to task yourself with becoming a thought leader, listen in and find out how you can use what you know, and who you know, to take your expertise to the next level.
RESOURCES: Russ Alan Prince and Bruce Rogers - ContributorBlog Post: What is a Thought Leader?
Michael Brenner Article: What Is Thought Leadership? And When You Should Use It?